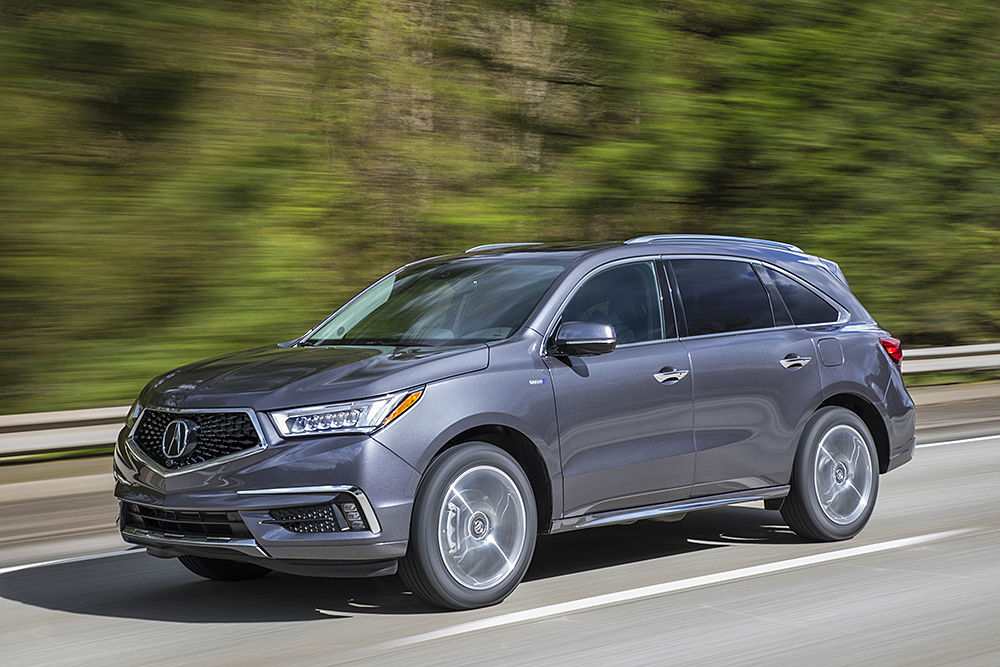 Eco-conscious but still want to ride in the lap of luxury? The striking SUV offers the choice between a conventional powertrain and a hybrid engine.
The standard engine, a 3.5-liter aluminum-alloy V6, generates 290 horsepower and 267 pound-feet of torque. The sport hybrid engine, a 3.0-liter V6, produces 257 horsepower and 218 pound-feet of torque.
All-wheel drive is available on both the MDX hybrid and the MDX Super Handling-All-Wheel Drive trims.