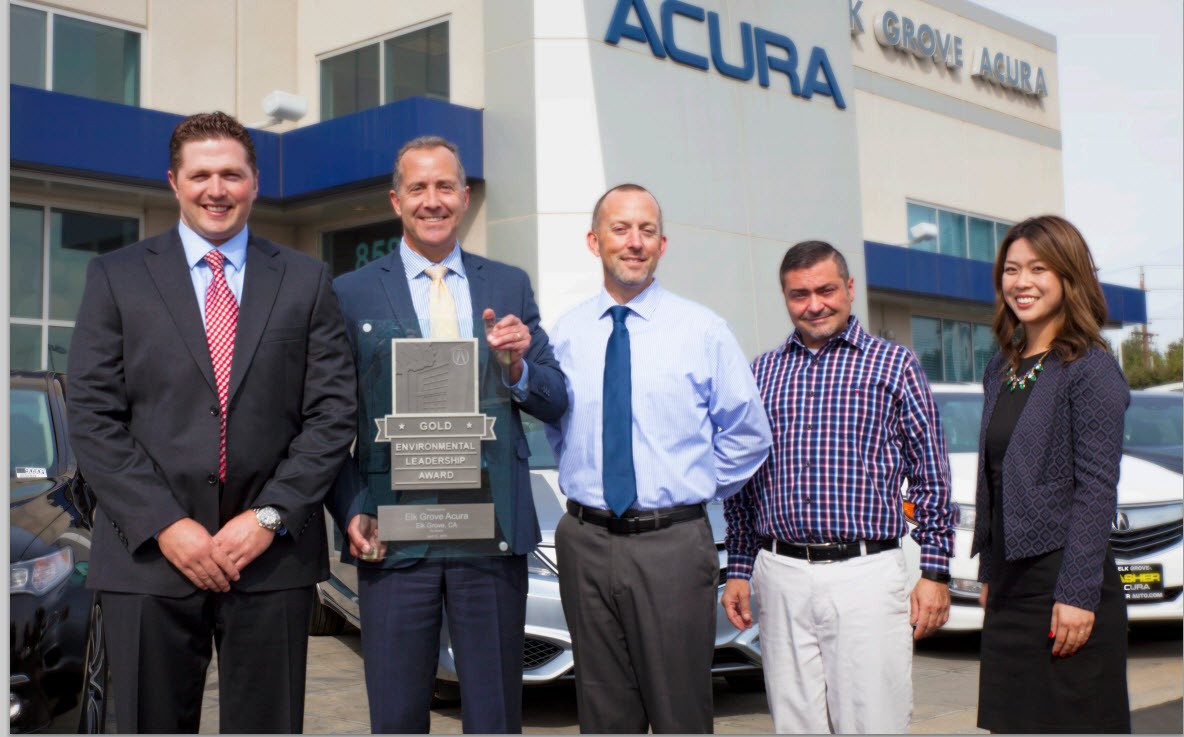 The nation's mired in an energy crisis and drought continues to plague California, but a local Acura dealership is making a difference. Elk Grove Acura cuts its energy use by 10 percent, reduced its water consumption and upped its recycling efforts as part of its "Green Dealer" efforts.
Such efforts earned the Elk Grove dealership the Acura Environmental Leadership Award in late October, which honors Lasher's efforts to reduce its carbon footprint.
"Our customers already benefit from owning a fuel-efficient Acura vehicle, but now they have the extra piece of mind knowing they're doing business with a dealership that is committed to reducing its environmental impact," said Mike Franz, general manager for Lasher's Elk Grove Acura.
The full-service dealership reduced its energy consumption by replacing its exterior lights with LEDs and adjusting the climate control inside the dealership. Installing astronomical time clocks and syncing up the interior lighting to automatically power down at specific times significantly cut energy use as well.  
Acura's voluntary "Green Dealer" program began in 2011 and uses independent auditors to track usage figures and provide ideas to further improve efficiency.
The Elk Grove Acura dealership is part of the Lasher Auto Group, a locally owned dealership that's operated in the greater Sacramento area for more than six decades.